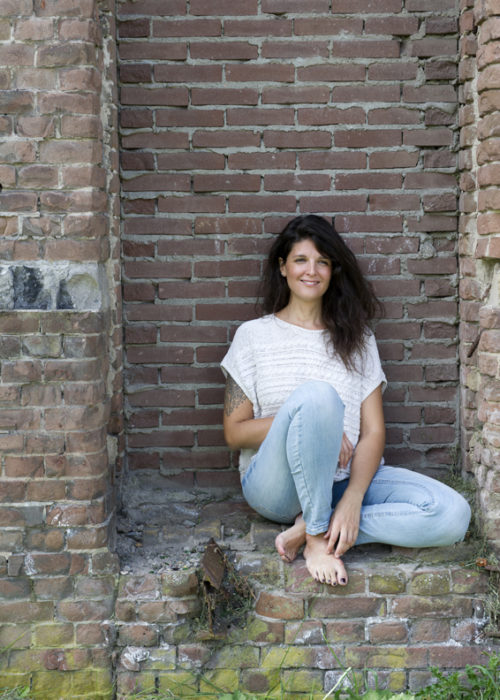 HALLO EN DANK VOOR JE BEZOEK!
Over Diana Bezugo
Ik ben Portugees en woon momenteel in Amsterdam. Ik ben afgestudeerd als fysiotherapeut, heb veel specifieke trainingen gevolgd maar op mijn zesentwintigste werd er kanker bij mij geconstateerd. Deze ingrijpende gebeurtenis zette mijn leven op zijn kop en maakte een luide roeping in mijn hart hoorbaar. Deze roep zou mij verder leiden dan de antwoorden zoals bekend in de reguliere geneeskunde. Uiteindelijk kwam ik uit bij de relatie tussen het menselijke lichaam, geest en energie.
Mijn doel is om de mentale, fysieke en energetische aspecten te begrijpen die gezondheid beïnvloeden en hoe ik jou daarmee weer in balans kan krijgen.
Van binnenuit werd een gevoel in mij wakker wat sluimerde en dat mij bewoog om buiten de traditionele en geaccepteerde geneeskunde te stappen. Ik ben gaan werken met energetische geneesmethodes of energetic & information medicine zoals Reconnective Healing, Kinesiologie, Biomagnetische therapie, Bioenergetic, Pranic Healing een Coaching.
Inmiddels genezen kan ik een holistish behandelingen aanbieden, in lijn met de waarden van Waarheid, Liefde, Goedheid en Vrije wil.
WERKWIJZE
I'm always result oriented
I am not someone that will treat you in 10 sessions if I can do it in 2 or 4. My intentions are always to present to you the most effective and quick way that I know to help you overcome this situation you are stumbling across.
Maybe you are thinking about "why haven't I ever heard about some of these therapies!?" and that "it sounds all very confusing or magical or spiritual" … Well, it isn't. That's why I am also writing this blog to help you understand where it all comes from and how it works.
These therapies that I offer you, I do it because of the Life Changing or Life Saving results it had with me or with one of my family members.
During a session, I am listening to your full story to understand you and your world: what happened to you and which tools can I use to guide you out of that situation. Understanding the information is key to do so. Together we will plan how we are going to achieve success (either using Biomagnetism, Nes Health system, life coaching, Pranic Healing, Body Work or Combination of Methods). Together, because your success, your improvement is what motivates me to continue this work that I am doing!