Bioenergetics is a technique that makes it possible to find out more about the energy-body-spirit connection and treat it. The branch of BioEnergetics that I use is called Microbioenergetics because it is bio-energetically with biomagnetism.
I learned it from Dr. Miguel Ojeda, the Doctor who developed it himself from extensive research. It connects microbes (viruses, bacteria, fungi, parasites) with specific emotions, traumas, genes and even looks at family lines to detect the cause of the disease.
With these sessions, we block the information about specific conflicts and trauma that cause disease and/or block healing. It is about the profound understanding of how microbes affect us at all levels of our existence and our evolution. Going back to the moment we got sick, finding the conflict that initiated the whole process and sometimes even inventing why the patient attracts a certain situation.
FOR WHOM
Disorders
Biomagnetism can answer the usual question we all have when we know that something is not right.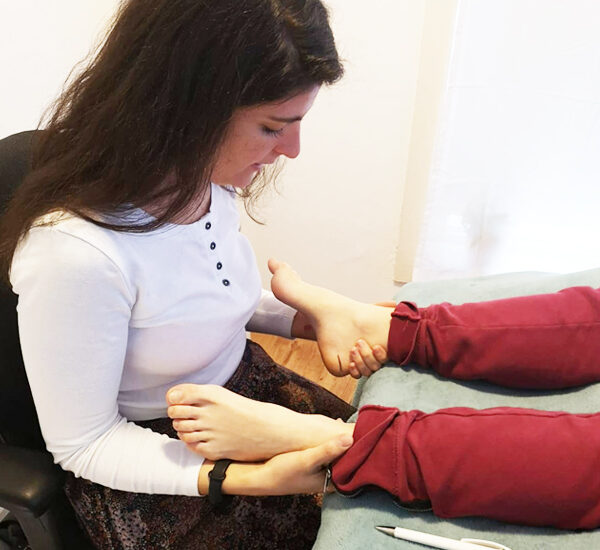 ABOUT BIOENERGETIC
How does it work?
Bionenergetics works by means of
Kinesiology and following very specific protocols for different conflicts and health problems. Your body gives the answers. It is code communication with binary replies: Yes/No. The treatment is done with magnets-biomagnetism and by modifying and cancelling the information. How is it possible for your body to give the answers? Because every experience you live and every repeated thought leaves a memory in your nervous system, a footprint on your body field.
* It is based on Energy and Microbiome Medicine, DNA information, Epigenetics, Human Genome, Metabolomics, Nutrigenetics & Nutrigenomics, Biological decoding, Psychosomatic Medicine, Bioenergetics and Biomagnetism.
FREQUENTLY ASKED QUESTIONS
MAKE YOUR APPOINTMENT HERE